The Spaceport: Some fun links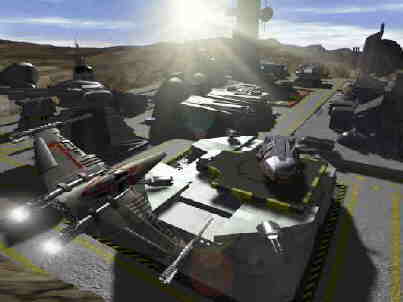 Welcome to the spaceport! From here, you will be able to make journeys to nearby places worth visiting. Please pick a category that has your interest and choose the location. Don't forget to take a transport back!
The Netherlands: The country, the cities, the sites, tourism, a webring.
Space Fact & Space Fiction: NASA, ESA, Asimov, UFO, Star Wars.
Entertainment: Chatting, TV & movies, music.
Wars & Weaponry: Infantry, cavalry, artillery, airforce.
Miscellaneous: Something, for, everyone.
Blue Light Tribute: Please visit this page and show that you care!
Back to top
Back to top
TV & Movies
Music: Artists, Bands, and Radio
Music: Midi and Wave files


Back to top
---
To the Arrival Site ----- Go Downtown ----- Get into Orbit ----- Into Deep Space
---
©DAK Productions 1997. Are ya a-chattin'? Don't time out! Instead, bookmark this page and come back later!